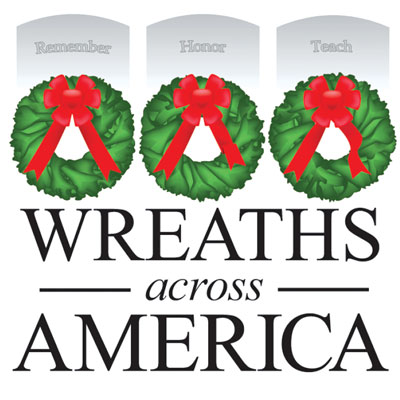 On December 13, 2014 we will be laying wreaths at Beaufort National Cemetery to honor our Veterans.  This is done in conjunction with cemeteries throughout this Great Nation of Ours.   The US Military Vets M/C Beaufort is charged with coordinating this event.  We will be doing an escort from Jacksonboro that morning to the cemetery.  We use the slogan, "They fought in it, We ride in it".  This being said, we ride to honor our fallen no matter what Mother Nature bestows upon us that day.  We meet up with other volunteers from Charleston and surrounding areas, and are given an escort by the Beaufort and Colleton County Sheriff's Department, into the cemetery.  Once we arrive at the cemetery, we meet and greet everyone that has joined us for this occasion.
The ceremony starts promptly at Noon.  After the ceremony, we join everyone in placing the wreaths on the headstones of our Brothers and Sisters.
Each year we try to raise enough money to cover each headstone in the cemetery, we have over 20,000 to cover.  We take "Wreath Specific" from those who are unable to attend and carry out their request.
We use the slogan of Wreaths Across America, "REMEMBER, HONOR and TEACH" – Remember our fallen heroes, Honor those who serve and  Teach our children about the sacrifices made by veterans and their families to preserve our freedom.
How to help: email waabeaufort@outlook.com for a donation form to sponsor one or more wreath.